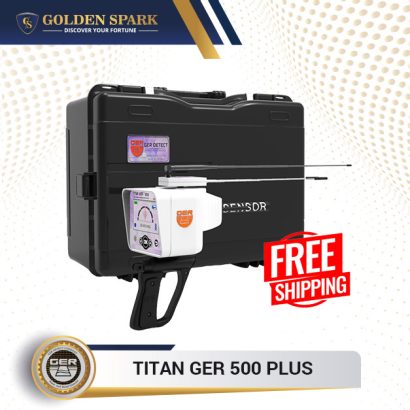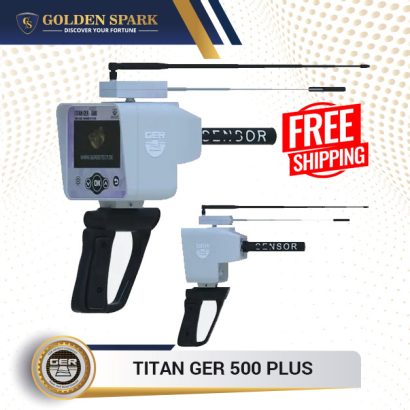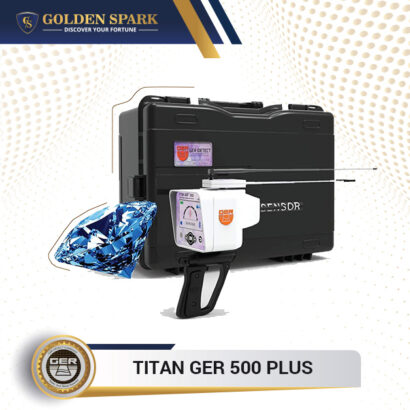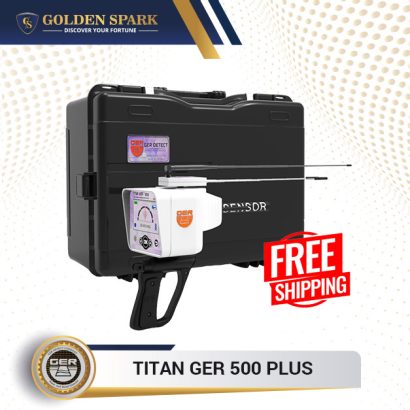 TITAN GER 500 PLUS
The detector of Diamonds And Gemstones (Long Range System)
For researchers, diamonds and underground gemstones provide new scientific and technological advances to track diamond and gemstone locations.
The Titan Ger 500 Plus is lightweight, simple to use, and quick to find.
In order to be the first device for the discovery of diamonds and gemstones in the ground, GER DETECT company launched one of the best innovations with a completely digital system, sensors to quickly pick up the target.
The underground depth of the unit is up to 65 meters and the front area is 3000 square meters.
| | |
| --- | --- |
| Depth | 40m |
| Made In | |
| Warranty | |
| System Device | Long Range System |
| Targets | Diamonds, Gemstones |
Description
TITAN GER – 500 PLUS a multifunctional device checking for soil diamonds and gemstones
This completely digital system is highly accurate and discriminates against the detection of the system and monitoring is assured to signal with a beep sound through the intelligent sensor routing screen for the target position.
1- Large Diamonds Search system.
2- Small diamonds search system.
3- Gemstones search system.
The list comprises the largest variety of gems, eighteen of which are different types.
The system works for more reliable results on six different types of soil: (natural – clay – rocky – sandy – mixed, and mineral).
The front area of the unit is 3000 square meters and the overall depth is 65 meters.
With the possibility to assess the depth in centimeters and meters.
It is available in six different languages: (English, German, French, Italian, Spanish, and Arabic).
Technical Specification for Titan GER 500 PLUS
It's compact and simple to use.
On a touch screen that displays the search details, the system runs.
The unit is up to sixty-five meters deep.
The probability of identifying the depth of the target under the Underground.
Front range up to 3,000 meters with the ability to decide the appropriate varying front range from 500, 1000, 1500, 2000, 2500, or 3000 sq. Uh. Meters.
Identify the target to look for.
Determine the form of soil to look for.
The Titan Ger 500 has a two-year warranty from the date of purchase.
Certificate of origin and top standard from Germany.
The total weight of the unit with only accessories (6 kg).
All conditions and different terrain fit the unit.
TITAN GER – 500 PLUS A multifunctional device checking for soil diamonds and gemstones
The system does not impact the soil and rock forms.
The Titan Ger – 500 Device is one of the best German innovations with international requirements for European cε certification.