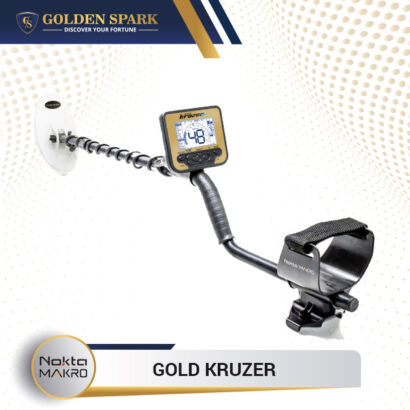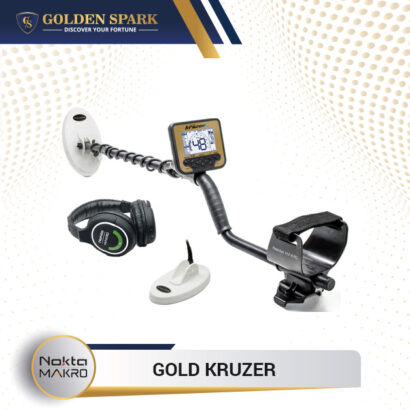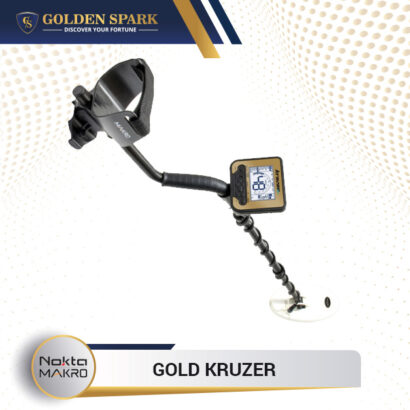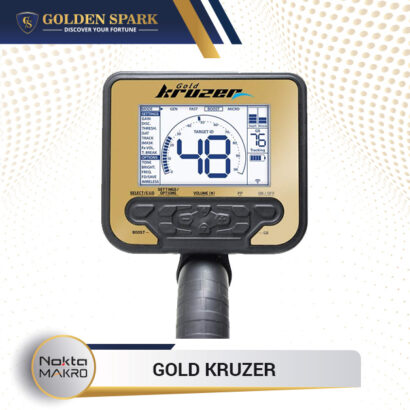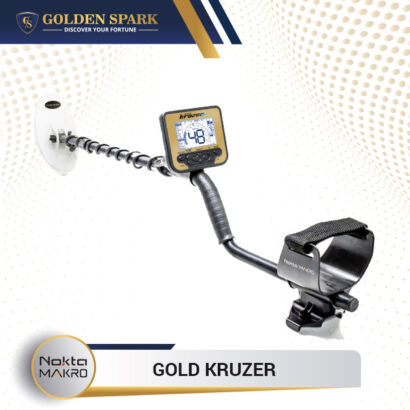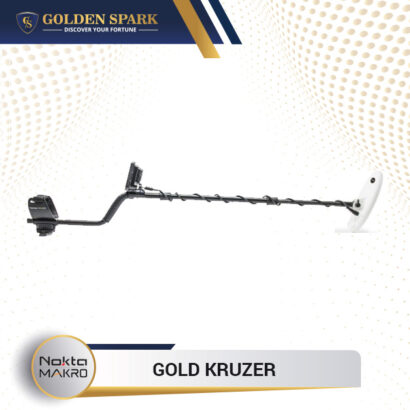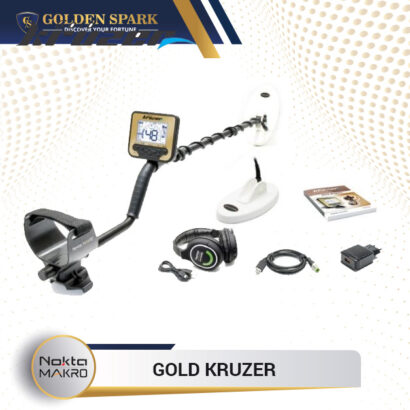 Gold Kruzer
| | |
| --- | --- |
| Depth | 2 Feet |
| Made In | |
| Warranty | |
| System Device | VLF (Very Low Frequency) |
| Targets | Gold Nuggets, Natural Gold Prospecting |
Description
"
The Gold Kruzer, operating at a high frequency of 61 kHz, would bring hunted gold fields back to life by offering the tiniest nuggets with the highest sensitivity. Its durable and waterproof nature makes the Gold Kruzer the most advanced gold and micro jewelry metal detector on the market, apart from its excellent performance in harsh ground conditions and hot rocks. Features
Up to 5 meters totally submersible (16.4ft.) (16.4ft.)
Outstanding discrimination and unmasking ability
Strong Performance & Depth Unmatched
4 Modes for Search, Gen (All Metal) / Quick / Boost / Micro
Wireless Headphones with 2.4 GHz
Firmware Alerts online
(1.4kg / 3.0Ibs) Lightweight
built-in Lipo battery, easy to charge with the supplied charger or USB power bank For up to 19 hours of use.
1 – System Box
2 – Waterproof Concentric Search Coil 26×14 cm (GK26C) & Cover
3 – Waterproof DD Search Coil 19×10 cm (GK19) & Cover
4 – 2.4 GHz Wireless Headphones (Green Series)
5 – USB Charging & Data Cable
6 – User Manual & Warranty Certificate