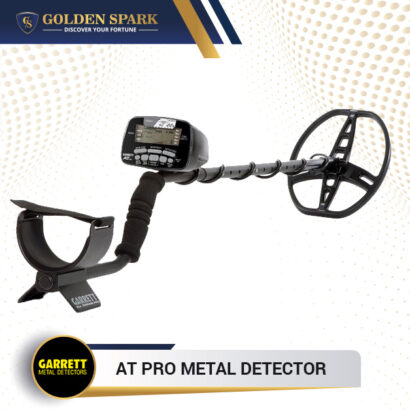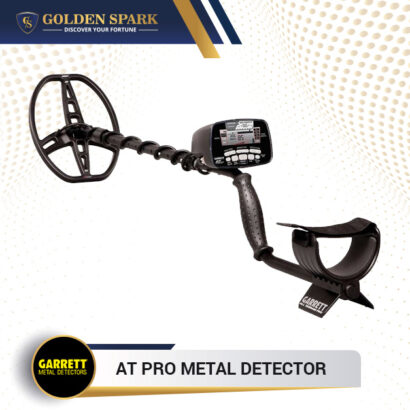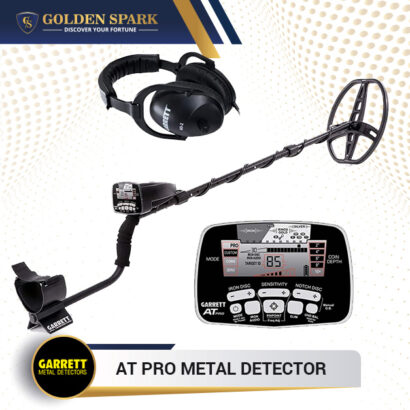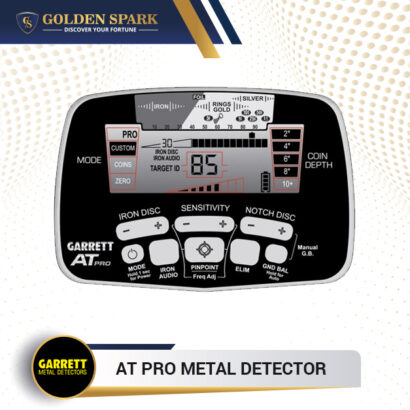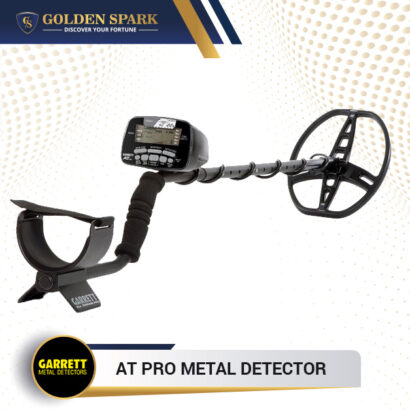 AT Pro Metal Detector
Offering new and unique Garrett technology, this all-terrain detector makes it perfect for hunting coins, relics, caches, jewelry, and even gold nuggets. Choose from either Normal or Professional search modes with audio features enhanced. Highly suggested – Coin Hunting, Jewelry Hunting, Relic Hunting, Cache Hunting, Prospecting, Ghost Town Hunting, Beach/Fresh Water Hunting, Competition Events,
| | |
| --- | --- |
| Depth | 1m |
| Made In | |
| Warranty | |
| System Device | VLF (Very Low Frequency) |
| Targets | All Metal, Coins, Gold, Relics, Treasure hunting |
Description
The speed of fast recovery increases your ability to pick out good goals from worthless ones. The high frequency of 15kHz enhances the identification of small targets, gold nuggets, and jewelry.
The Garrett weatherproof housing withstands dusty, hot, and wet conditions, and it is possible to submerge the waterproof metal detector to 10 '.
Features
Total Weight: 3.03 lbs (1.37 kgs) (1.37 kgs) (1.37 kgs)
Frequency: 15 kHz Frequency
Warranty: 2 Years of Restricted
Waterproof: Submersible in up to ten feet of water
All-Terrain Versatility: Accessible with all-terrain versatility in hot, rainy or dry environments
Iron Audio™: Hear Discriminated Iron and Change the mid-tone signal range of the Metal Detector with Iron Audio
High-Res Iron Discrimination: Can be set with one to forty levels of iron discrimination to distinguish important goals from garbage
Audio Pro Mode: Hear Subtle Changes in the Response of a Target to Better Judgment of the Scale, Conductivity, Depth and Shape of the Target with Proportional and Tone Roll Audio
 Garrett AT Pro International Specifications
| | |
| --- | --- |
| Target ID Cursor Segments | 12 (notchable) |
| Iron Discrimination Segments | 40 |
| Accept/Reject Discrimination | yes |
| Search Modes | 6 (3 Standard, 3 Pro modes) |
| Sensitivity/Depth Adjustments | 8 |
| Electronic Pinpointing | yes |
| Frequency | 15 kHz |
| Audio Tone ID Levels | 3 |
| Standard Searchcoil | 8.5″" x 11″" DD PROformance™ |
| Length (Adjustable) | 42″" to 51″" (1.06m – 1.29m) |
| Total Weight | 1.4 kgs. (3.03 lbs.) |
| Batteries | 4 AA (included) |
| Warranty | 2 Year, Limited Parts/Labor |