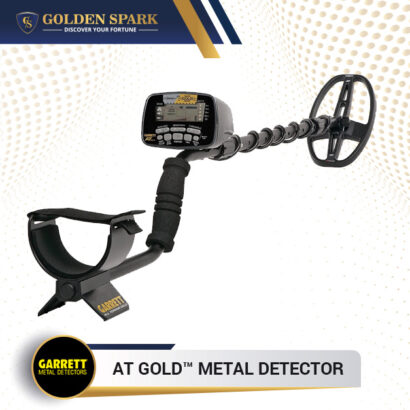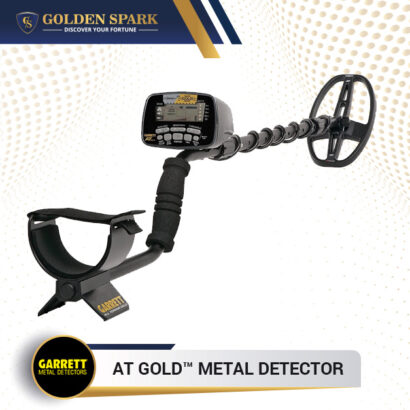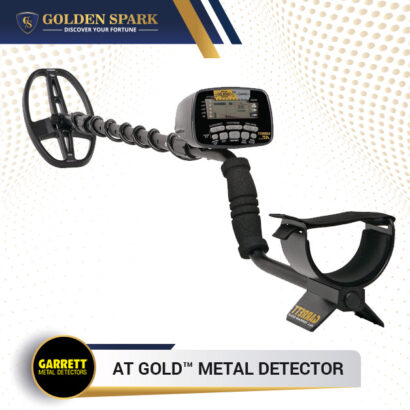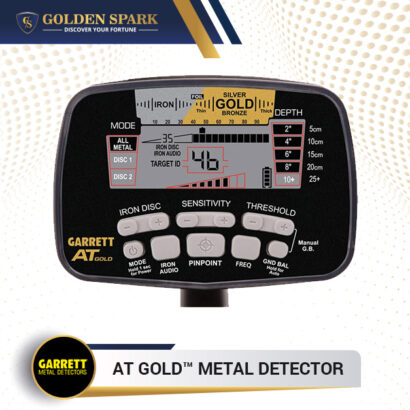 AT Gold™ Metal Detector
Within the most difficult prospecting conditions, including shallow freshwater hunting, the AT Gold detector was designed to find tiny gold nuggets. AT Gold operates at a high frequency and includes a real All Metal Mode, designed for gold prospecting. The All Metal Mode offers the best depth and sensitivity possible. In order to allow the operator to listen to the subtle detection signals created by faint targets, it also provides endless audio answers.
Description
The AT Gold may be a Motion All detector, which means that to maintain detection, a slight movement of the search coil is required, while static target detection is often achieved when in Pinpoint mode.
Product Features
Frequency: 18 kHz Frequency
Total weight: 03 lbs  (1.4 kgs)
Warranty: 2 Years of Limited Warranty
Electronic Pinpointing: Precise Location of a Detected Target
Digital Target ID: Offers a target's metal conductivity indication
(Scales From 0-99)
Iron Audio™: Emits audio such as bottle caps and
washers using Iron Audio on discriminated and flat iron items
Adjustable threshold: Enables manual background sound modification to maximize the frequency of targets detected.
Graphic Target Analyzing: Shows the conductivity of a target
plus the pattern of discrimination using a Graphic Target Analyzer
One-Touch Treasure Hunting: Metal Detector Powers and Can Reset to Factory or Customized Settings Automatically
Quick Track Ground Balance: Balances the Detector rapidly using Fast Track Ground Balance in highly mineralized soil conditions
Specifications
| | | |
| --- | --- | --- |
| Target ID Cursor Segments |   | 20 |
| Iron Discrimination Segments | | 44 |
| Search Modes | | 3 |
| Sensitivity/Depth Adjustments | | 8 |
| Electronic Pinpointing | | Yes |
| Frequency | | 18 kHz |
| Audio Tone ID Levels | | 3 |
| Standard Searchcoil | | 5″ x 8″ ( 14x20cm) DD PROformance™ |
| Length (Adjustable) | | 43″ to 56″ (1.09m – 1.4m) |
| Total Weight | | 3.03 lbs. (1.4 kgs.) |
| Batteries | | 4 AA (included) |
| Warranty | | 2 Year, Limited Parts/Labor |